The Writer's Digest Podcast, Episode 8: Interview with NaNoWriMo Executive Director Grant Faulkner
Writer's Digest, September 7, 2018

Interview with Grant Faulkner
New Flash Fiction Review, July 26, 2018
Tommy Dean Interviews Grant Faulkner about his stories in New Micro: Exceptionally Short Stories (W.W. Norton & Co., 2018) and about the craft of writing miniatures.
Craft Book Spotlight: Pep Talks for Writers
The Writer: July 13, 2018
Written by NaNoWriMo executive director Grant Faulkner, this book promises to be "a guide to keeping motivated, creative, and productive."
Interview with Lynn Mundell and Grant Faulkner: The Making of Nothing Short of 100
New Flash Fiction Review, July 12, 2018
An interview in which New Flash Fiction Review's Meg Pokrass asks 100 Word Story's illustrious editors Lynn Mundell and Grant Faulkner to talk about the creation of their thrilling new anthology:  Nothing Short of 100, a collection of the best 100-word stories from 100 Word Story magazine.
Writership Podcast: Writing with Abandon with Grant Faulkner
Writership: June 28, 2018
This week I'm thrilled to welcome Grant Faulkner, the Executive Director of National Novel Writing Month (NaNoWriMo) to talk about writing with abandon! We discuss what it means, how to go about it, and why it's important. In lieu of an editorial mission, Grant shares the word sprint, an old NaNoWriMo practice to help you get your words down—just in time for Camp NaNoWriMo in July.
A Flash Fiction Roundtable: Short but Never Small
The Millions, May 21, 2018
What's the state of flash fiction today? Seems there's no short answer. But I asked a handful of author/editors who write and review flash fiction day in, day out (see some of their favorites published at The Millions earlier this month). Their responses are expansive, touching on the difference between adapted fragments and "a real flash piece;" transitioning from nonfiction and poetry; erotic gapes; Carver, Sarraute, Oulipo, and Joseph Cornell; fast-food literature; guerilla literacy; readers as co-creators, and the future of flash's evolving aesthetics.
Recommended Flash Fiction from the Editors of 100 Word Story
The Millions, May 3, 2018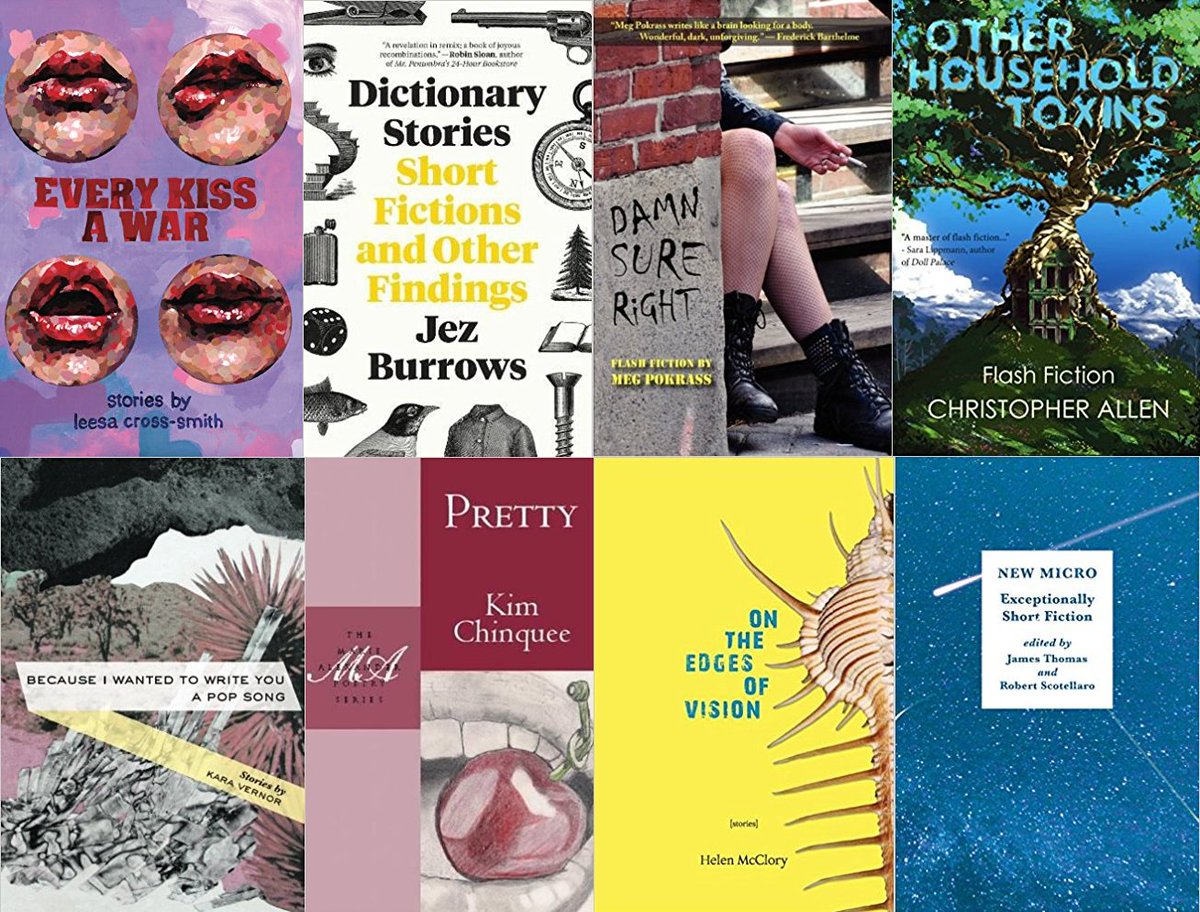 20 Books You Should Read This April
Lit Hub, April 3, 2018
Nothing Short of 100: Selected Tales from 100 Word Story, from Grant Faulkner, Lynn Mundell and Beret Olsen, the editorial team behind the innovative flash fiction webzine 100WordStory.org. They've been publishing the best of micro-flash for nearly seven years. They've showed how bursts of illumination can be captured in 100 words, bringing shock and joy, wonder, and grief. They even have a photo prompt on the website, where readers can post.
Their first anthology showcases the inventive ways writers tell stories within such a tiny compartment. It includes more than 100 gems—work by Maude Casey, Thaisa Frank, Molly Giles, Manuel Gonzales, Pamela Painter, Meg Pokrass, Ethel Rohan, Paul Strohm, Aaron Teel (and my flash story "Weed"). Reading them makes it clear, as the editors write, "To write with such brevity seems like it should be easy, but it's not. Every word, every sentence matters."
Grant Faulkner on National Novel Writing Month, Pep Talks for Writers, and Dostoyevsky
HuffPost, November 20, 2017
Stumped on NaNoWriMo? Here are 9 Writing Exercises to Finish Strong
Chronicle Books, November 16, 2017

Conversations: Grant Faulkner, "Pep Talks for Writers"
Kansas Public Radio, November 15, 2017

Kobo Writing Life Podcast
Kobo Writing Life Podcast, November 8, 2017

Write Now with Sarah Werner | For Writers, On Writing
Write Now, November 7, 2017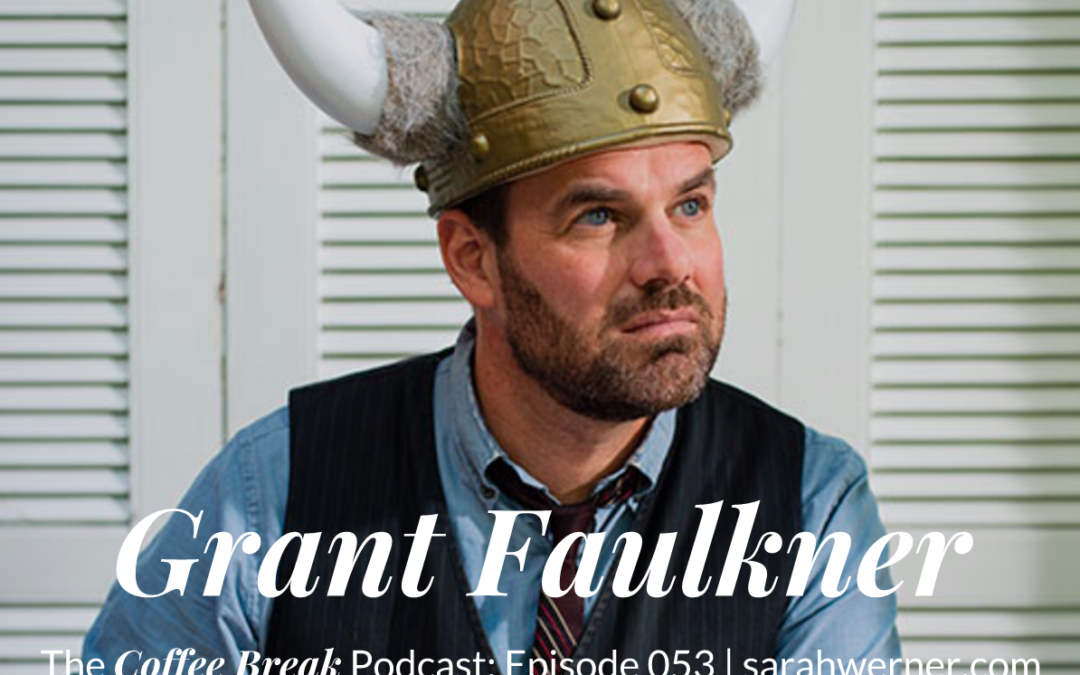 Want to be a writer? Grant Faulkner and NaNoWriMo can help you do that in a month
Berkeleyside, November 3, 2017
Ready to Write that Memoir or Novel? November is National Novel Writing Month.
Writing Class Radio, November 1, 2017
Welcome to #NaNoWriMo. We have executive director, Grant Faulkner on our show. We're talking about novels because we go both ways. And also because storytelling principles are the same when writing fiction or nonfiction. Get inspired and join millions of people around the world who are racing to finish a book this month. Allison's in the race.
I Should Be Writing Podcast: Tips from Grant Faulkner
I Should Be Writing, October 30, 2017

Grottopod Podcast: Grant Faulkner's Pep Talks For Writers
Grottopod, October 24, 2017
Need a writerly Pep Talk? Yep, us too. Fortunately for all of us @grantfaulkner is this week's guest! https://t.co/R3hIryfZSH

— GrottoPod (@TheGrottoPod) October 27, 2017
#WhyIWrite Podcast
NCTE, October 20, 2017
Self-Publishing Podcast
Sterling and Stone, October 20, 2017
DIY MFA: Boost Your Creative Mojo — Interview with Grant Faulkner
DIY MFA, October 18, 2017
Scriptnotes: Getting Stuff Written
Scriptnotes, October 17, 2017
Productivity for Writers with NaNoWriMo's Grant Faulkner
Evernote, October 17, 2017
Why Writing Novels Matters
Nerdy Book Club, October 6, 2017
When I was a teenager, growing up in a small Iowa town, I was a reader, and I was a writer, but it never once occurred to me to write a novel. Novels were big things that other people wrote. Adults. People who lived in New York City. People who had gone to war or lived exotic lives. I wrote in my journal, and I wrote the occasional poem or short story, but writing something as big and ambitious as a novel just wasn't something teens did. …
NWP Radio—#WhyIWrite: A Celebration for the National Day on Writing
National Writing Project, October 12, 2017
So You Want to Be a Writer: Meet executive director of NaNoWriMo Grant Faulkner, author of 'Pep Talks for Writers'.
Australian Writers Centre, October, 12, 2017

Being Boss Podcast: NaNoWriMo & Writing Your Story with Grant Faulkner
Being Boss Podcast
Review of Pep Talks for Writers
Typo Graphical
How and Why to Become a More Creative, Better Writer with Grant Faulkner of National Novel Writing Month
Becoming Superhuman Podcast
Flash Frontier: Interview with Grant Faulkner
Flash Frontier Magazine
Book Review of Fissures
Bath Flash Fiction Award
How to Write a Novel in a Month: Interview with Grant Faulkner
Jeff Goins Podcast
How do you write?
A podcast with Rachael Herron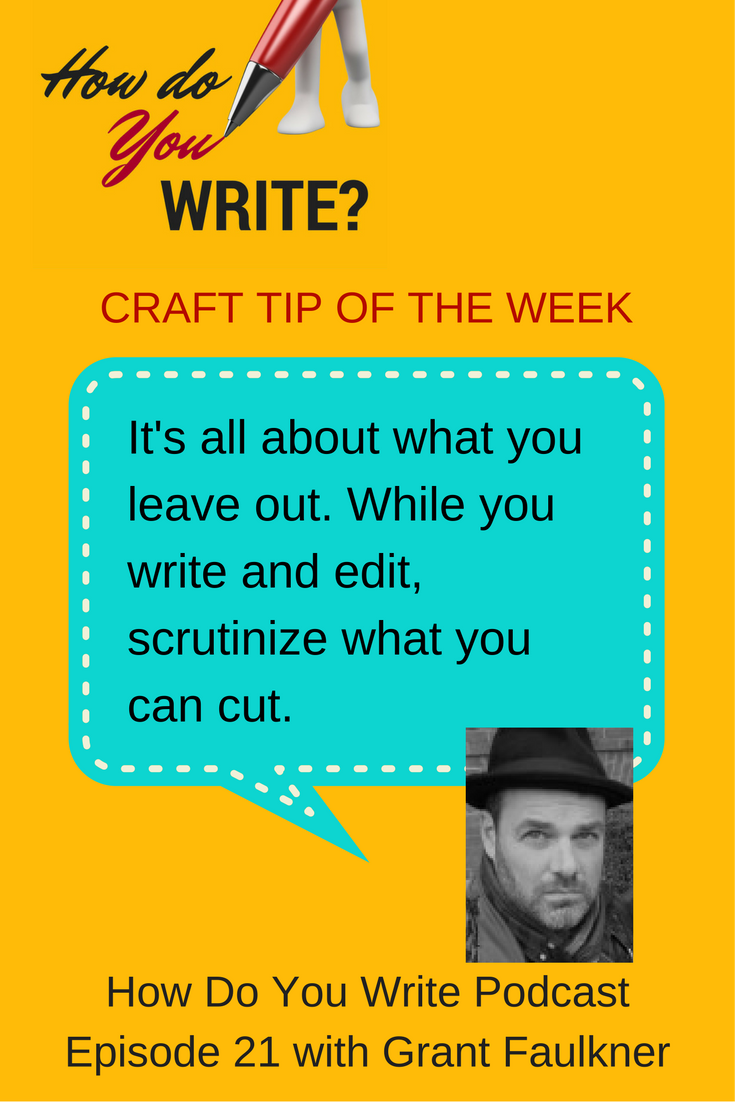 Top of Mind with Julie Rose
BYU Radio
NaNoWriMo Special: How to Write 50,000 Words in a Month
The Best Seller Experiment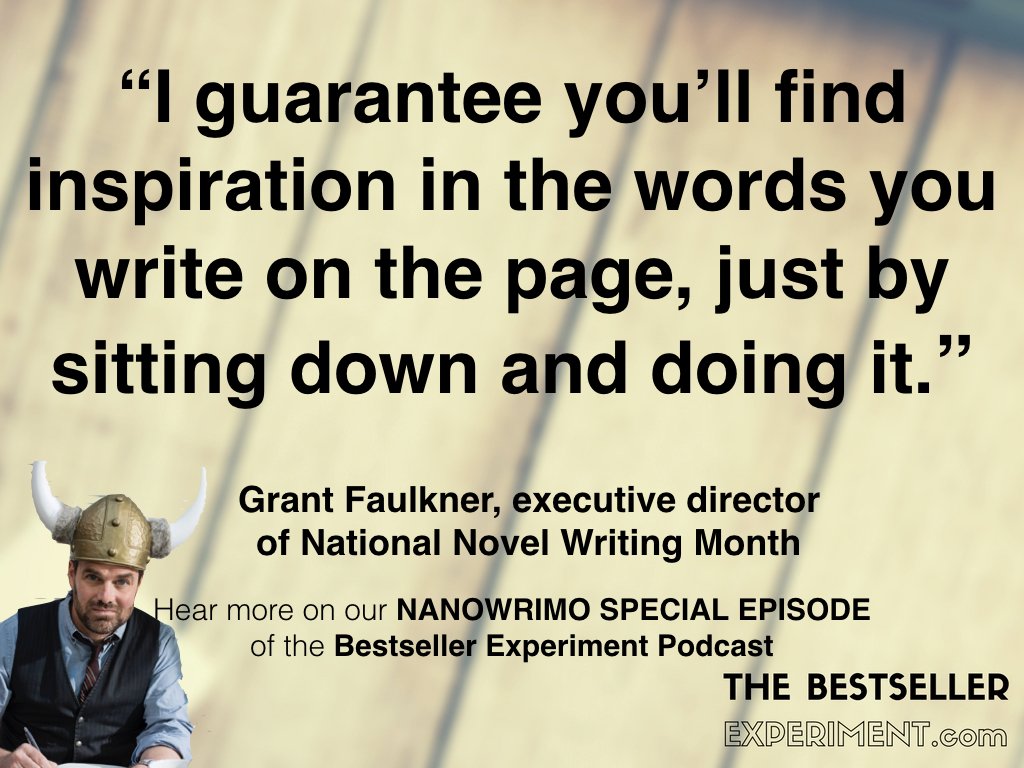 Evernote's Facebook Live Interview on High-Velocity Writing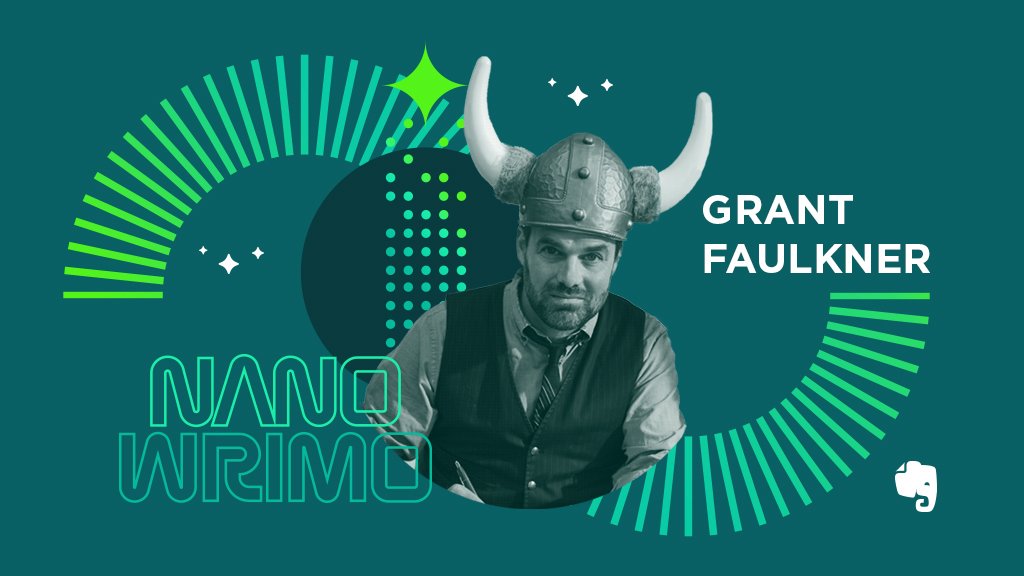 Our Stories Are Worthy of Telling
88 Cups of Tea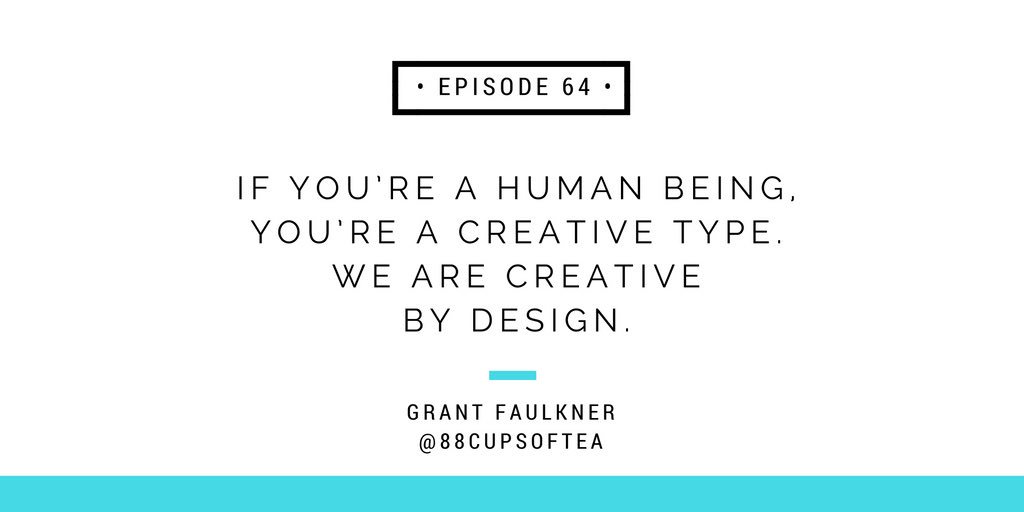 Frankfurt Book Fair Indie Author Fringe
Alliance of Independent Authors
How To Write 50,000 Words In A Month With Grant Faulkner
The Creative Penn Podcast
An Interview with Grant Faulkner
Necessary Fiction
Five Questions with Grant Faulkner
NANO Fiction
A Micro-study of Micro-fiction: Book Review of Fissures
The Brooklyn Rail
Book Review of Fissures
Necessary Fiction
The Rumpus Interview with Jane Ciabattari and Grant Faulkner
The Rumpus
Fissures: One Hundred 100-word Stories
Puerto del Sol
Ready, set, write!
San Francisco Chronicle
Review: Fissures by Grant Faulkner
Your Impossible Voice
Tip-of-the-Iceberg Stories: Grant Faulkner's Fissures
KYSO Flash
A Review of Fissures: One Hundred 100-Word Stories
decomP Magazine
Interview with Grant Faulkner by Ellen O'Connell
Green Mountains Review
An Interview with Grant Faulkner
Superstition Review
Microfiction at Work: A Review of Fissures by Grant Faulkner
Atticus Review
An Interview with Grant Faulkner, author of Fissures
Fiction Southeast
The Write Stuff: Grant Faulkner on Watching Objects Rust and the Slow Reveal
SF Weekly's Litseen
Grant Faulkner Writes about Life's Fissures
100 Word Story
Books by Grant Faulkner's Bed
We Wanted to Be Writers
Writing Life Podcast
Kobo
How could creative expression not change the world? Interview with Grant Faulkner
Art Is Moving
20,000 New Yorkers Just Tried to Write a Novel In A Month
The New York Observer
Grant Faulkner: A Modern Day Pioneer Inspiring Creativity Through Writing
Unzpipped
7 Time Management Lessons From People Who Write A Novel In A Month
Fast Company
Ask an Editor Series: Lynn Mundell and Grant Faulkner
Fiction Southeast
Six Questions for Grant Faulkner, Editor, 100 Word Story
Six Questions For …
AWP 2014: Packed House for Flash Fiction Fans
Brevity Blog
Author Spotlight: Grant Faulkner
Puerto del Sol
How to Write a Novel in a Month
CreateSpace
NaNoWriMo: Our Interview with Grant Faulkner
Gotham Writer's Workshop
Ask the Author: Grant Faulkner
[PANK]
An Interview with Grant Faulkner, Head of NaNoWriMo
Lit Factor
Interview with Grant Faulkner, Executive Director of NaNoWriMo
KNX 1070 Los Angeles
One Month, 50,000 Words
San Francisco State University Alumni Magazine, Spring 2013

An Interview with NaNoWriMo's New Executive Director
National Novel Writing Month blog, January 26, 2012
Flash! Fiction! An Interview with Grant Faulkner, Editor of 100 Word Story
The Review Review, December, 2011