Cleveland Review of Books, May 18, 2023
Interview with Grant Faulkner, May 10, 2023
Smokelong Quarterly, April 7, 2023
Iowa Public Radio, April 6, 2023 
Adroit Journal, March 28, 2023
Micro Podcast, March 21, 2023
JMWW, March 13, 2023
Poets & Writers, March 13, 2023
Poets & Writers, March 6, 2023
Atticus Review, March 4, 2023
Poets & Writers, February 27, 2023
The Writer, February 27, 2023
Poets & Writers, February 20, 2023
Rachael Herron talks about the art of brevity with Grant Faulkner
Feb 16, 2023
Brevity Magazine, February 15, 2023
Publishers Weekly, January 15, 2023

Publishing Gets the Reality Show Treatment with 'America's Next Great Author'
Publisher's Weekly, July 13, 2022
Project Runway, X-Factor, America's Got Talent—the reality show format offers amateurs and unknowns a chance to display their latent talent and work with mentors to nurture it in a competition charged with tension. Could the format work for writers, too? The producers of America's Next Great Author think so.
Literary Cocktail Hour : NaNoWriMo director Grant Faulkner with Storymatic creator Brian Mooney
Brattleboro Literary Festival, June 11, 2022

This Podcast Needs a Title: The One with Grant Faulkner
Book Pipeline, November 30, 2021
A Salve for Our General Malaise: Grant Faulkner Interviewed by Taylor Larsen
November 12, 2021
I first met Grant Faulkner when I was on a novel-writing panel at the Litquake Literary Festival in San Francisco. One of the things I found interesting about him (other than his quirky sense of humor, strong work ethic, and deep appreciation for true literary art) was the variety of writing he engaged in—essays and books on creativity, novels as Executive Director of National Novel Writing Month, and then the shortest of short stories through 100 Word Story, a literary journal he co-founded.
Grant Faulkner short story collection asks how much comfort sin can provide?
KALW / 91.7 Bay Area – October 26, 2021
Berkeley author Grant Faulkner reads from his new short story collection, All The Comfort Sin Can Provide. The 100-word story "Morphine Drip" includes the genesis of the title for the collection.
KALW, October 3, 2022
Grant Faulkner on Sin as Experimentation
First Draft, September 27, 2021
In this episode, Grant Faulkner joins Mitzi to discuss his book All the Comfort Sin Can Provide, out now from Black Lawrence Press.
The Joy and Angst of a Newly Released Book, featuring Grant Faulkner
Write-minded, July 15, 2021
In the final show of Year 3 of Write-minded, Brooke interviews Grant about his newest book, a collection of stories called All the Comfort Sins Can Provide. In the interviewee chair, Grant shares the highs and the lows of publishing a new book—the fear and the angst and the joys and the expectations. Having doled out excellent advice over these past three years, Grant realizes during this week's show that it's not so easy to follow all our great advice.
NaNoWriMo leader Grant Faulkner, an Oskaloosa native, returns to central Iowa with sin on his mind
The Des Moines Register, July 22, 2021
Grant Faulkner has been contemplating sinners. The idea sprang from a book he wrote, made up of 100-word stories. "My good friend was reading my collection, 'Fissures' and she highlighted the sentence, 'All the comfort sin can provide,' and said it would make a great title," said Faulkner.
Review: Story collection's multitude of sins reveals both fear and freedom
San Francisco Chronicle, July 6, 2021
Is it a sin to simply do as one wants — to feed, instead of starve, some of the most basic human instincts? Faulkner examines this question in a thoughtful and probing way. Through characters that are seeking something more — a more fulfilling relationship or the promise of a better life — he looks at not only sin itself, but also the motivation behind it and the different feelings it leaves us with. As Faulkner writes in "Mademoiselle in the Coffee Shop": "most people riding a bus at 8:00 on a Monday morning regret the times they didn't sin more than the times they did."

Book Review: All the Comfort Sin Can Provide
Publisher's Weekly, July 1, 2021
Faulkner (Fissures) returns with a collection of vivid snapshots anchored with telling detail. Throughout, Faulkner showcases an ability to pinpoint specificity of character, location, and time, whatever a story's length.
A conversation about flash fiction with Grant Faulkner
The San Franciscan, December 1, 2020
Unlike novels, or even short stories, flash fiction is impatient. "Get on with it," it says. Exposition is its death knell. It withholds, teases, and entices the reader to enter and then lingers like an all-too-real dream. Microfiction, a subgenre of flash, is normally described as under 300 words. Think of distilling a reduction sauce down to a single explosion of flavor.
Stories That Matter
Nob Hill Gazette, November 9, 2020
Grant Faulkner believes everyone has a story to tell. As executive director of NaNoWriMo, the Berkeley-based nonprofit that sponsors National Novel Writing Month every November, he's found plenty of reasons to believe this is true. During NaNoWriMo — as the month is known — writers around the world commit to writing 50,000 words of a new novel in 30 days. It's a grueling endeavor, requiring writers to pen more than 1,600 words daily.
"I think what inspires me about NaNoWriMo is our mantra that 'everyone's story matters,"' says Faulkner. "Activating people's creativity so they see themselves as creators is just super powerful."
How to Write a Book in 30 Days, with Author Grant Faulkner
Life Hacker's "The Upgrade" podcast, October 26, 2020
The Happy Writer Podcast with Marissa Meyer
October 2, 2020
Go Publish Yourself: An IngramSpark Podcast: Finding Motivation to Write During COVID
September 22, 2020
San Francisco Writers Conference: Ten Minutes with Grant Faulkner
August 6, 2020
Storyfort Presents: Grant Faulkner
July 14, 2020
If You've Always Wanted To Write A Book, Here's How
NPR's Life Kit, April 28, 2020
It's kind of a truism that everyone has a book in them, right? We all have some kind of story to tell. But it's equally true that a lot of us have those crummy little inner voices telling us it's never gonna happen. That we're not Real Writers. That no one cares what we have to say, or that we could never write an entire book. (Or, y'know, that we've only ever written fanfiction.)
How to Prepare to Write a Book
WikiHow, April 9, 2020

Why Do Writing Skills Matter
WikiHow, April 8, 2020

Grant Faulkner: Community and Creativity
The Morning Glory Project, April 1, 2020
Grant Faulkner on Eight Books That Made Me
8 Books Remix, March 20, 2020
Librarian Natalie McCall talks with Grant Faulkner, Executive Director of National Novel Writing Month and co-founder of 100 Word Story. In November 2019, Faulkner gave a talk at the Mill Valley Public Library about the creative benefits of trying to write 50,000 words of a novel in a month. Nathalie and Grant talk about the appeal of the homesteading life, a book that's all about walking through the city, and writing for the joy, not the publication, of it.
Find Your Time Confetti
The Daily MBA, March 15, 2020
Finding Your Pace: National Novel Writing Month Executive Director Grant Faulkner on How to Make Writing a Priority
B&N Reads, November 8, 2019
Grant Faulkner recently took some time from his busy November writing schedule to chat with us about the power of NaNoWriMo, the advantages of short fiction, and why everyone should try to write a novel this year.
How to Get the Most Out of National Novel Writing Month
The New York Times, Nov. 4, 2019
Embrace your messy first draft and commit to NaNoWriMo's boot-camp vibe.
National Novel Writing Month: How a gimmick to write more became one of the biggest literary events online
Annotated: A Bookriot Podcast, October 3, 2019
How to Write a Novel in a Month with Grant Faulkner
The Creative Penn, October, 2019

Writing Advice from Grant Faulkner, NaNoWriMo Executive Director
The Book Doctors, July 19, 2019

"Shards and Gems": An Interview With Guest Reader Grant Faulkner
Smokelong Quarterly, July 2019
"I think our memories work largely in disconnected snapshots that spin through our minds like a slide show. I think of life as more of a collage than a rising arc. The flash aesthetic is the best way for me to make collages of stories. I can create a mosaic with all of life's shards and gems."
Grant Faulkner: Expert Advice for When You Get Stuck
Write About Now podcast, June 10, 2019
Faulkner is executive director of National Novel Writing Month (NaNoWriMo), and author of Pep Talks for Writers: 52 Insights and Actions to Boost Your Creative Mojo. On the podcast, he addresses some of the most common writing roadblocks, including:
"I just don't have the time."
"I'm not good enough."
"My teacher told me I have no talent."
"Everyone else is so far ahead of me."
There's still time to write that novel before the end of November
San Francisco Chronicle, November 14, 2018
The stereotypes play out in a number of ways: the novelist, say, as a drunk, producing an opus out of inebriated inspiration, or perhaps as the equally brilliant, misanthropic shut-in. Or both. Each iteration, nevertheless, revolves around the novelist as touched — or cursed — by divine creative and writerly genius.
IngramSpark Podcast: Writing Inspiration
October 21, 2018
Get writing tips from the Executive Director of NaNoWriMo, Grant Faulkner. We're discussing how to embrace your inner creativity, build community and accountability, and develop goals to help you finish writing your story!

Write Through the Roof with Grant Faulkner
October 14, 2018
Wordslinger Podcast
October 5, 2018

Overcoming Creativity Wounds
Jane Friedman Blog, September 26, 2018
Somewhere deep within most of us, there is a wound. For some, it's vile and festering; for others, it's scarred over. It's the type of wound that doesn't really heal at least not through any kind of stoic disregard or even the balm of time.
An Interview With Grant Faulkner by T.L. Sherwood
Literary Orphans, September 18, 2018
T.L. Sherwood: I'm speaking with Grant Faulkner, the Executive Director of National Novel Writing Month, founder with Lynn Mundell of 100 Word Stories, and a gifted writer.
When I learned I'd have the pleasure of interviewing you, my first question was, "Pantser or plotter?"
The Writer's Digest Podcast, Episode 8: Interview with NaNoWriMo Executive Director Grant Faulkner
Writer's Digest, September 7, 2018

Interview with Grant Faulkner
New Flash Fiction Review, July 26, 2018
Tommy Dean Interviews Grant Faulkner about his stories in New Micro: Exceptionally Short Stories (W.W. Norton & Co., 2018) and about the craft of writing miniatures.
Craft Book Spotlight: Pep Talks for Writers
The Writer: July 13, 2018
Written by NaNoWriMo executive director Grant Faulkner, this book promises to be "a guide to keeping motivated, creative, and productive."
Interview with Lynn Mundell and Grant Faulkner: The Making of Nothing Short of 100
New Flash Fiction Review, July 12, 2018
An interview in which New Flash Fiction Review's Meg Pokrass asks 100 Word Story's illustrious editors Lynn Mundell and Grant Faulkner to talk about the creation of their thrilling new anthology:  Nothing Short of 100, a collection of the best 100-word stories from 100 Word Story magazine.
Writership Podcast: Writing with Abandon with Grant Faulkner
Writership: June 28, 2018
This week I'm thrilled to welcome Grant Faulkner, the Executive Director of National Novel Writing Month (NaNoWriMo) to talk about writing with abandon! We discuss what it means, how to go about it, and why it's important. In lieu of an editorial mission, Grant shares the word sprint, an old NaNoWriMo practice to help you get your words down—just in time for Camp NaNoWriMo in July.
A Flash Fiction Roundtable: Short but Never Small
The Millions, May 21, 2018
What's the state of flash fiction today? Seems there's no short answer. But I asked a handful of author/editors who write and review flash fiction day in, day out (see some of their favorites published at The Millions earlier this month). Their responses are expansive, touching on the difference between adapted fragments and "a real flash piece;" transitioning from nonfiction and poetry; erotic gapes; Carver, Sarraute, Oulipo, and Joseph Cornell; fast-food literature; guerilla literacy; readers as co-creators, and the future of flash's evolving aesthetics.
Recommended Flash Fiction from the Editors of 100 Word Story
The Millions, May 3, 2018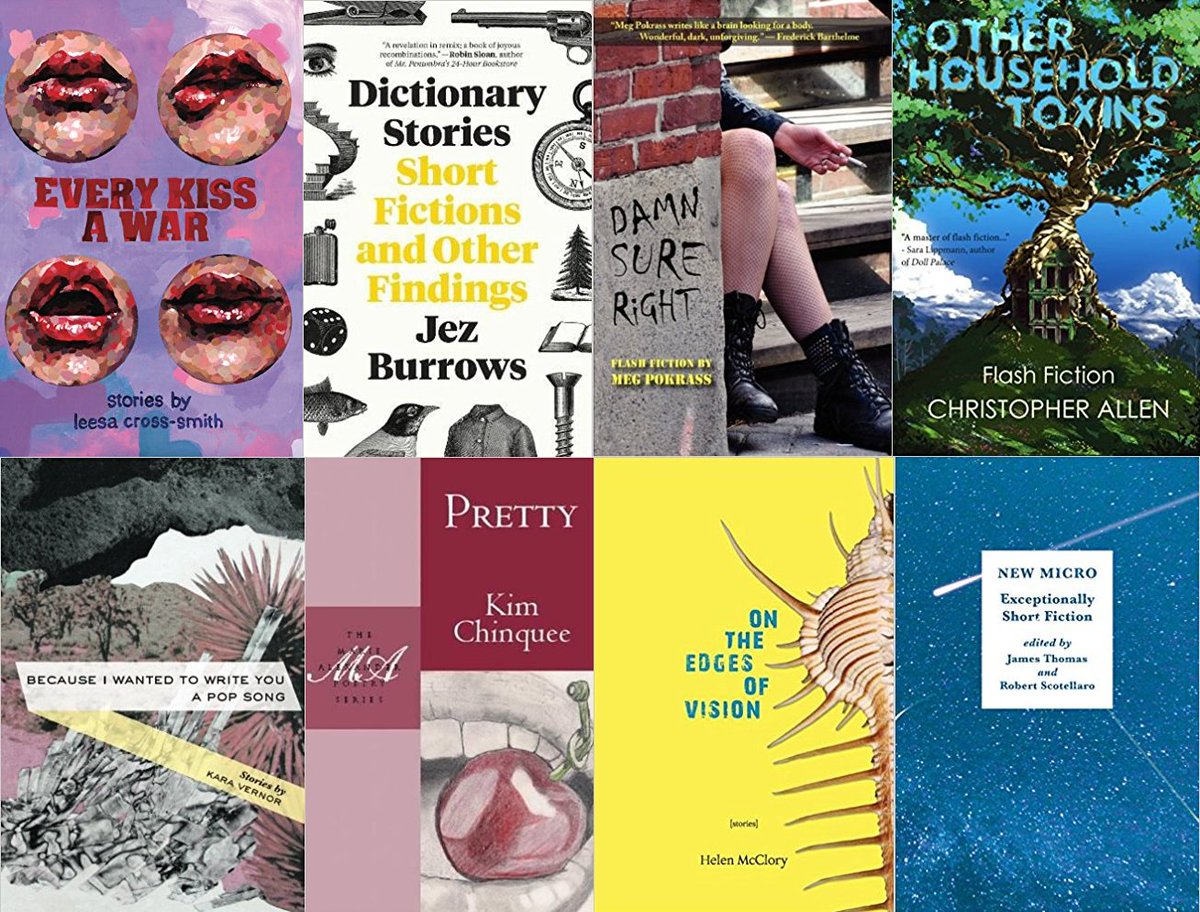 20 Books You Should Read This April
Lit Hub, April 3, 2018
Nothing Short of 100: Selected Tales from 100 Word Story, from Grant Faulkner, Lynn Mundell and Beret Olsen, the editorial team behind the innovative flash fiction webzine 100WordStory.org. They've been publishing the best of micro-flash for nearly seven years. They've showed how bursts of illumination can be captured in 100 words, bringing shock and joy, wonder, and grief. They even have a photo prompt on the website, where readers can post.
Their first anthology showcases the inventive ways writers tell stories within such a tiny compartment. It includes more than 100 gems—work by Maude Casey, Thaisa Frank, Molly Giles, Manuel Gonzales, Pamela Painter, Meg Pokrass, Ethel Rohan, Paul Strohm, Aaron Teel (and my flash story "Weed"). Reading them makes it clear, as the editors write, "To write with such brevity seems like it should be easy, but it's not. Every word, every sentence matters."
My Morning Routines
March 18, 2018
"If I don't get in my writing time, I find that I'm crankier, a bit off kilter, and a bit less fulfilled. My routine keeps me charged up and optimistic."
Grant Faulkner on National Novel Writing Month, Pep Talks for Writers, and Dostoyevsky
HuffPost, November 20, 2017
Stumped on NaNoWriMo? Here are 9 Writing Exercises to Finish Strong
Chronicle Books, November 16, 2017

Conversations: Grant Faulkner, "Pep Talks for Writers"
Kansas Public Radio, November 15, 2017

Kobo Writing Life Podcast
Kobo Writing Life Podcast, November 8, 2017

Write Now with Sarah Werner | For Writers, On Writing
Write Now, November 7, 2017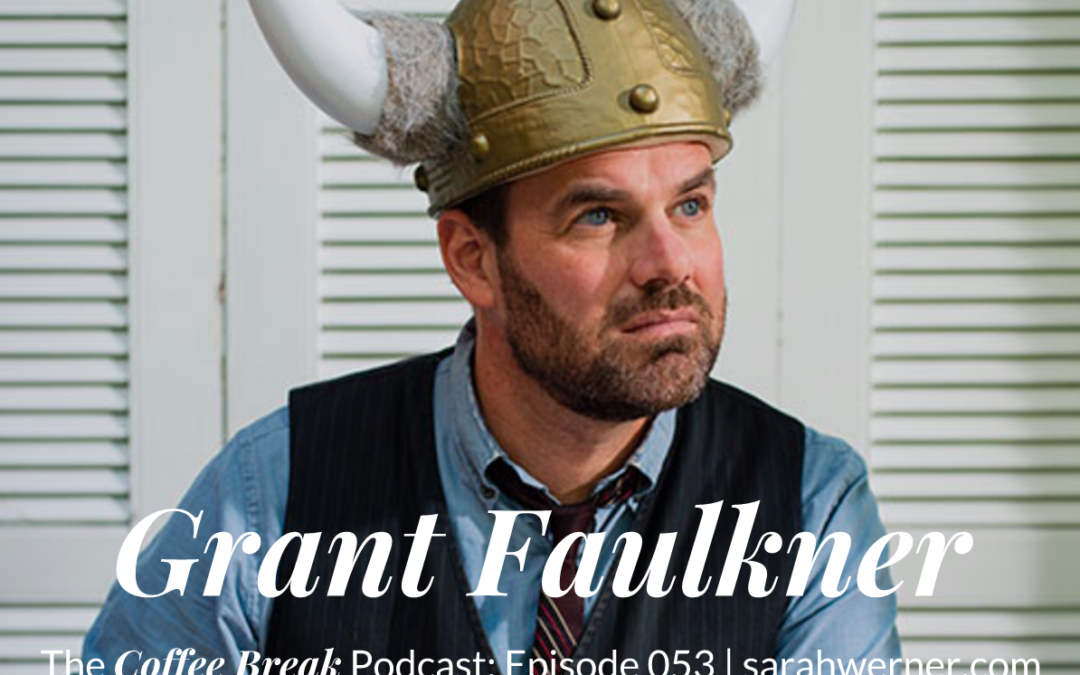 Want to be a writer? Grant Faulkner and NaNoWriMo can help you do that in a month
Berkeleyside, November 3, 2017
Ready to Write that Memoir or Novel? November is National Novel Writing Month.
Writing Class Radio, November 1, 2017
Welcome to #NaNoWriMo. We have executive director, Grant Faulkner on our show. We're talking about novels because we go both ways. And also because storytelling principles are the same when writing fiction or nonfiction. Get inspired and join millions of people around the world who are racing to finish a book this month. Allison's in the race.
I Should Be Writing Podcast: Tips from Grant Faulkner
I Should Be Writing, October 30, 2017

Grottopod Podcast: Grant Faulkner's Pep Talks For Writers
Grottopod, October 24, 2017
Need a writerly Pep Talk? Yep, us too. Fortunately for all of us @grantfaulkner is this week's guest! https://t.co/R3hIryfZSH

— GrottoPod (@TheGrottoPod) October 27, 2017
#WhyIWrite Podcast
NCTE, October 20, 2017
Self-Publishing Podcast
Sterling and Stone, October 20, 2017
DIY MFA: Boost Your Creative Mojo — Interview with Grant Faulkner
DIY MFA, October 18, 2017
Scriptnotes: Getting Stuff Written
Scriptnotes, October 17, 2017
Productivity for Writers with NaNoWriMo's Grant Faulkner
Evernote, October 17, 2017
Why Writing Novels Matters
Nerdy Book Club, October 6, 2017
When I was a teenager, growing up in a small Iowa town, I was a reader, and I was a writer, but it never once occurred to me to write a novel. Novels were big things that other people wrote. Adults. People who lived in New York City. People who had gone to war or lived exotic lives. I wrote in my journal, and I wrote the occasional poem or short story, but writing something as big and ambitious as a novel just wasn't something teens did. …
NWP Radio—#WhyIWrite: A Celebration for the National Day on Writing
National Writing Project, October 12, 2017
So You Want to Be a Writer: Meet executive director of NaNoWriMo Grant Faulkner, author of 'Pep Talks for Writers'.
Australian Writers Centre, October, 12, 2017

Being Boss Podcast: NaNoWriMo & Writing Your Story with Grant Faulkner
Being Boss Podcast
Review of Pep Talks for Writers
Typo Graphical
How and Why to Become a More Creative, Better Writer with Grant Faulkner of National Novel Writing Month
Becoming Superhuman Podcast
Flash Frontier: Interview with Grant Faulkner
Flash Frontier Magazine
Book Review of Fissures
Bath Flash Fiction Award
How to Write a Novel in a Month: Interview with Grant Faulkner
Jeff Goins Podcast
How do you write?
A podcast with Rachael Herron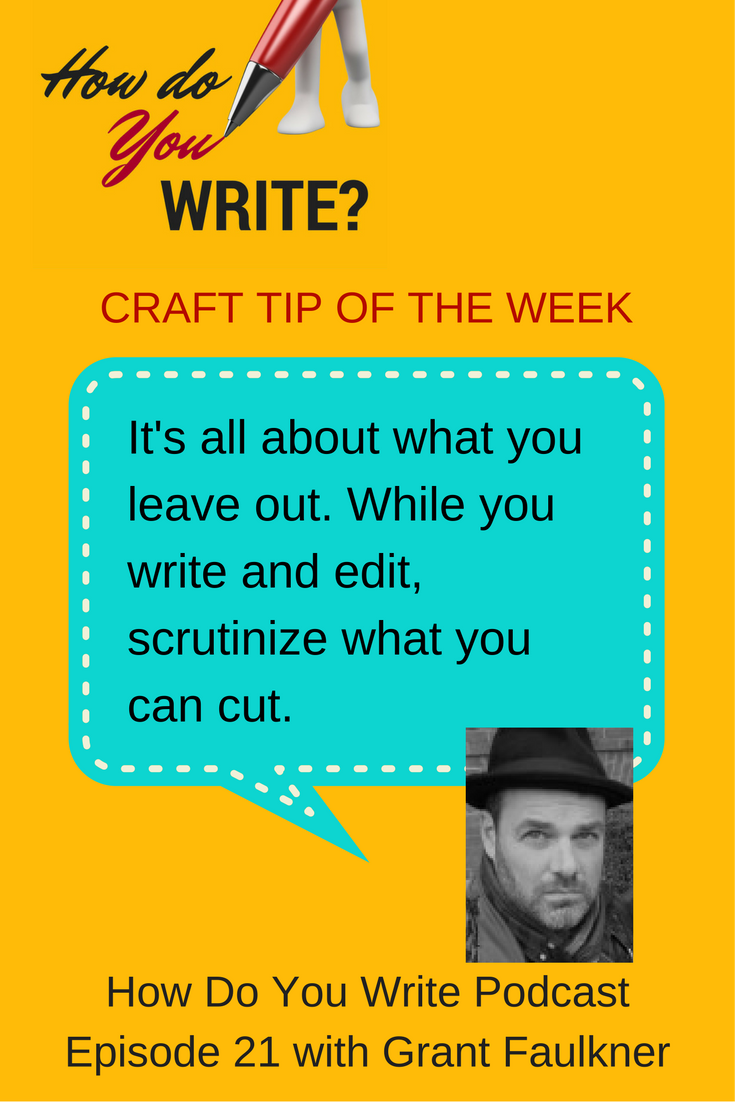 Top of Mind with Julie Rose
BYU Radio
NaNoWriMo Special: How to Write 50,000 Words in a Month
The Best Seller Experiment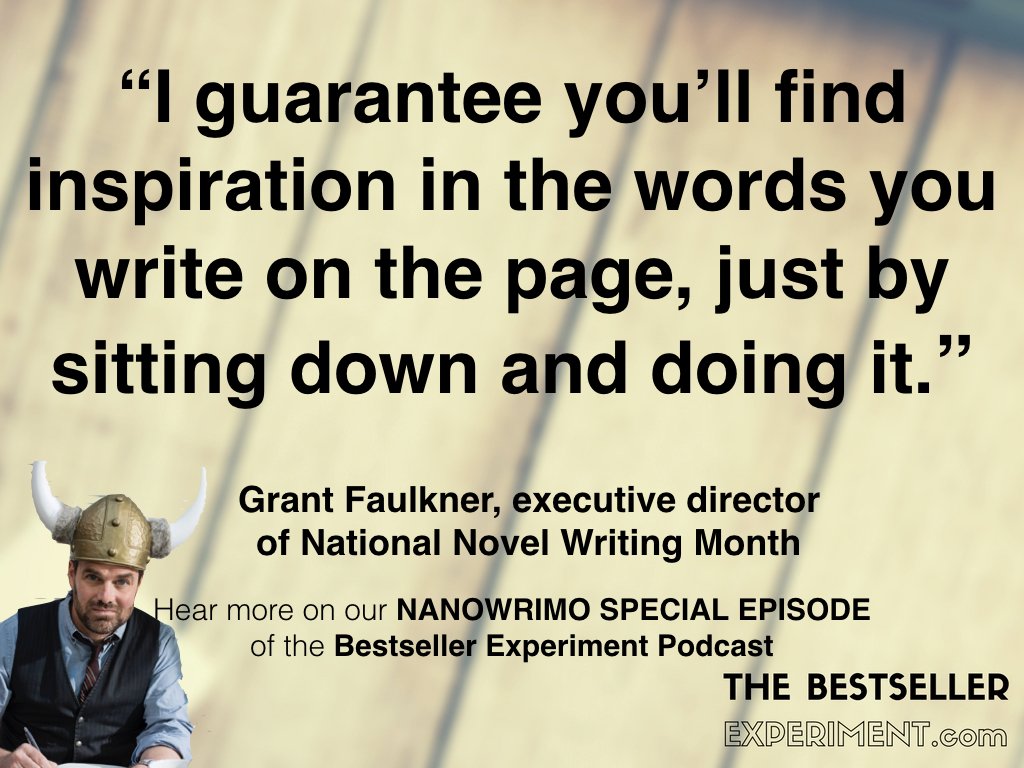 Evernote's Facebook Live Interview on High-Velocity Writing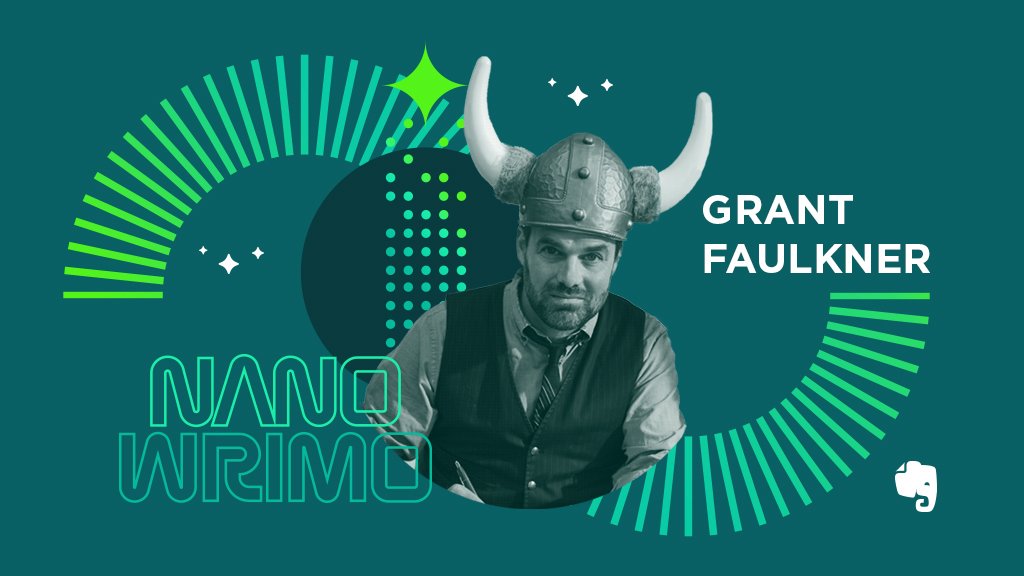 Our Stories Are Worthy of Telling
88 Cups of Tea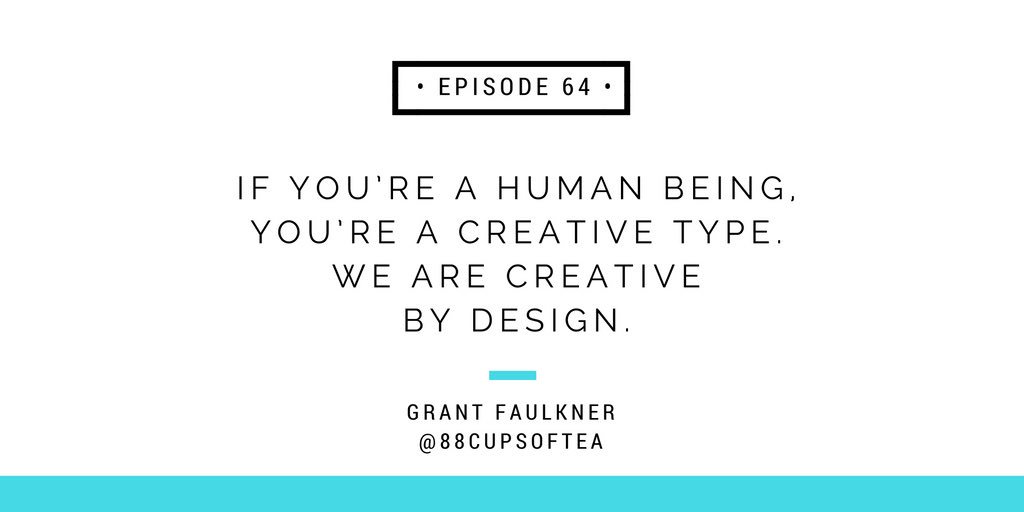 Frankfurt Book Fair Indie Author Fringe
Alliance of Independent Authors
How To Write 50,000 Words In A Month With Grant Faulkner
The Creative Penn Podcast
An Interview with Grant Faulkner
Necessary Fiction
Five Questions with Grant Faulkner
NANO Fiction
A Micro-study of Micro-fiction: Book Review of Fissures
The Brooklyn Rail
Book Review of Fissures
Necessary Fiction
The Rumpus Interview with Jane Ciabattari and Grant Faulkner
The Rumpus
Fissures: One Hundred 100-word Stories
Puerto del Sol
Ready, set, write!
San Francisco Chronicle
Review: Fissures by Grant Faulkner
Your Impossible Voice
Tip-of-the-Iceberg Stories: Grant Faulkner's Fissures
KYSO Flash
A Review of Fissures: One Hundred 100-Word Stories
decomP Magazine
Interview with Grant Faulkner by Ellen O'Connell
Green Mountains Review
An Interview with Grant Faulkner
Superstition Review
Microfiction at Work: A Review of Fissures by Grant Faulkner
Atticus Review
An Interview with Grant Faulkner, author of Fissures
Fiction Southeast
The Write Stuff: Grant Faulkner on Watching Objects Rust and the Slow Reveal
SF Weekly's Litseen
Grant Faulkner Writes about Life's Fissures
100 Word Story
Books by Grant Faulkner's Bed
We Wanted to Be Writers
Writing Life Podcast
Kobo
How could creative expression not change the world? Interview with Grant Faulkner
Art Is Moving
20,000 New Yorkers Just Tried to Write a Novel In A Month
The New York Observer
Grant Faulkner: A Modern Day Pioneer Inspiring Creativity Through Writing
Unzpipped
7 Time Management Lessons From People Who Write A Novel In A Month
Fast Company
Ask an Editor Series: Lynn Mundell and Grant Faulkner
Fiction Southeast
Six Questions for Grant Faulkner, Editor, 100 Word Story
Six Questions For …
AWP 2014: Packed House for Flash Fiction Fans
Brevity Blog
Author Spotlight: Grant Faulkner
Puerto del Sol
How to Write a Novel in a Month
CreateSpace
NaNoWriMo: Our Interview with Grant Faulkner
Gotham Writer's Workshop
Ask the Author: Grant Faulkner
[PANK]
An Interview with Grant Faulkner, Head of NaNoWriMo
Lit Factor
Interview with Grant Faulkner, Executive Director of NaNoWriMo
KNX 1070 Los Angeles
One Month, 50,000 Words
San Francisco State University Alumni Magazine, Spring 2013

An Interview with NaNoWriMo's New Executive Director
National Novel Writing Month blog, January 26, 2012
Flash! Fiction! An Interview with Grant Faulkner, Editor of 100 Word Story
The Review Review, December, 2011